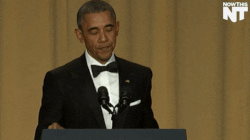 To be honest, there are so many reasons why I haven't been able to click with AA, that I don't know where to begin. Just like there are religious fanatics and sports fanatics, there are AA fanatics who think they know everything, and that really creeps the living shit out of me.
I remember the first time that I gave AA a try, and an old-time member told me that I shouldn't be taking psychiatric medications, because it alters my thinking just like alcohol did. In my mind, I was like, motherfucker, you don't know half of the shit that goes on in my mind when it comes to my OCD. Also, talking to other members, they were against consuming everyday drinks, which they say contain alcohol, like malta, something that I have been drinking my entire life. But hey, who am I to judge… to each his own.
With that said, I am Audi 5000 y'all!